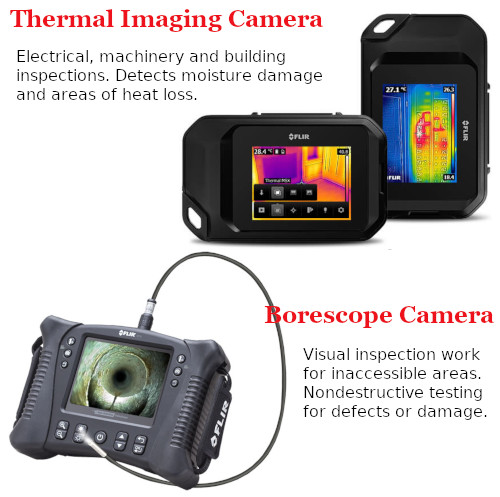 Camera Inspection Services (CIS) are leading exponents in Ireland of boroscopic and thermal imaging inspections for commercial and industrial premises. We can help you slash heating bills and develop efficient predictive maintenance schedules. Using the cutting edge technology of Borescope and Infrared cameras, we can identify and pin-point the areas in your building structures and mechanical and electrical systems, that may need attention before causing costly failures.
Our inspectors are fully trained in the use of the latest boroscopic and infrared technology to carry out thorough property and manufacturing systems inspections, and produce first class professional reports, which include images to pinpoint the exact location of any discovered defects. All inspectors are Garda vetted, fully trained and certified thermographers and borescope operators, and fully insured.
We are a fully independent company with no affiliations with any property repair or maintenance companies. This ensures completely unbiased reporting on your behalf. Our Audit Reports will give an honest evaluation of any defects found in your premises and manufacturing systems, giving you a clear view of the best way to deal with any problems found.